The Average Millionaire has Seven Sources of Income Start Building Yours Today
How To Use Social Media To Build Your Brand, Grow Your Business Get More Leads and Get More Sales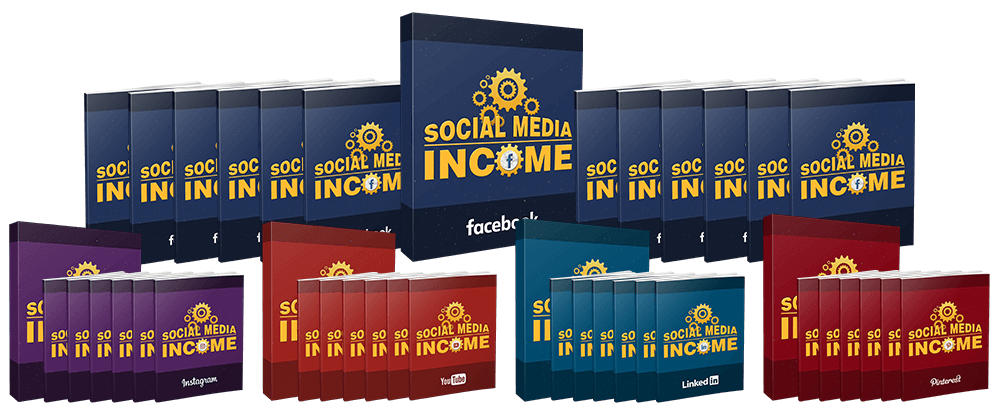 Mega Training Programs That Covers 5 Social Media Income Funnels
If Your Business is not on Social Media yet, Then You are leaving a lot of money on the table
Watch This Video
If your business is not on social media yet, then I hate to break it to you...
You're leaving a LOT of money on the table!
How much exactly? Well check this out:
There are more than 3.4 Billion Internet users worldwide - 2.3 Billion of them are on social media!
(that's nearly 7 in 10 people!)
Facebook has over2.59 Billion users


Instagram has over 600 Million users


Pinterest has over100 Million users
[Source: http://www.smartinsights.com/social-media-marketing/social-media-strategy/new-global-social-media-research/]
What Does This Mean : If You're Not Using Social Media To Build Your Business, In A Few Short Years You'll Be Left Behind (If Not Yet!)
Now if you're having a tough time finding new customers...

Or keeping your current database of buyers engaged and interested...

Or standing out from the rest of your competitors and other me-too marketers...

... Then this might just be the missing puzzle.

And what if I tell you, it doesn't have to always to be like this?

Until now that is.

Because I am about to show you how you can instantly 'modernize' your business and give it the presence it deserves.

While most people casually use social media for rewardless debates and spending idle time...

I'm going to show you how to turn your social media accounts into an instant ATM!

(And even if you don't have a business yet? That's okay, because THIS is a business in itself...)
With Your Permission, I'd Like To Introduce...
SOCIAL MEDIA INCOME
Mega Training Program that Covers 5 Social Media Income Funnels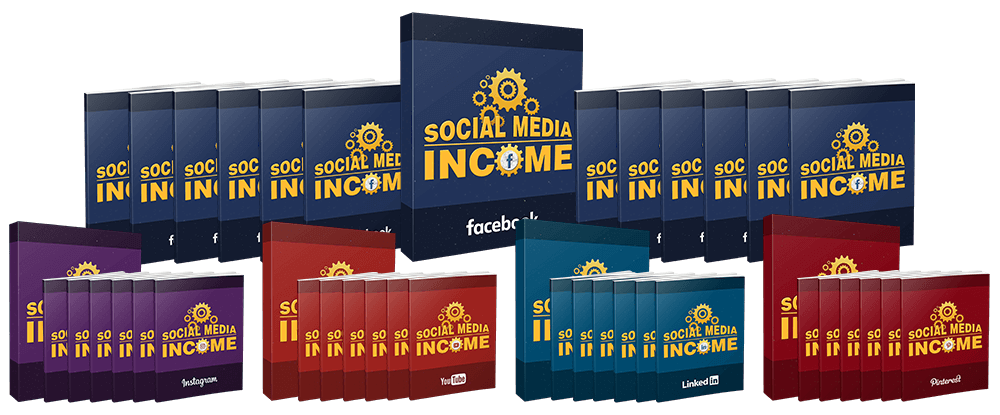 Social Media Income is HUGE 36-part course on how you - or anyone - can use some of the most popular social media platforms to:

ØGrow your business

ØBuild your brand

ØMake more money

ØGenerate leads, and

ØGet sales

This isn't some 'theoretical' stuff - it's backed by ten of thousands of dollars and countless hours spent cracking the code. And unlike most courses out there that cover just 1 method or 1 social media platform... This Mega Training Program Covers 5!

- Facebook

- LinkedIn

- Pinterest

- Instagram

- YouTube

Here's What You Will Learn:

FACEBOOK

Ø How to utilize Facebook Live as a sales funnel

Ø How to generate more leads after your Facebook Live broadcast

Ø How to use Facebook ads to market your online business

Ø How to optimize Facebook ads using Facebook insights

Ø How to reach thousands of followers with Facebook fan page

Ø How to turn your Facebook profile into an authority figure




YOUTUBE

Ø How to start a youtube channel

Ø How to reach targeted audience by optimizing Youtube SEO

Ø How to make viral videos for ultimate business branding




LINKEDIn

Ø How to utilize LinkedIn to grow vast business connections

Ø How to customize LinkedIn messaging to expand network




INSTAGRAM

Ø How to optimize Instagram photos to increase viewership

Ø How to hold Instagram contests to gain fame and exposure




PINTEREST

Ø How to use Pinterest to get targeted traffic and customers

Ø How to gain more views with Pinterest rich pin

Ø And more...
For Many reasons, Social Media Income Stands On Its Own Merits.
My desire is to make this as multimedia training as affordable as possible so everyone can discover the mastery of social media to grow their business.

We are surrounded by abundance of opportunities - which is growing day by day... But they remain undertapped or under-utilized. I hope, this will challenge and change the way you do business.

Act Now - Click On The Order Button Below To Get Instant Online Access for just $30 so you can start using Social Media to grow your business and make more money.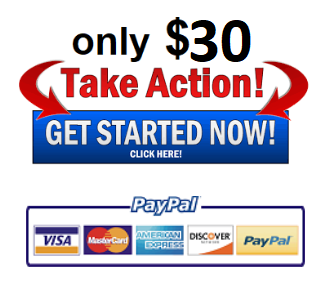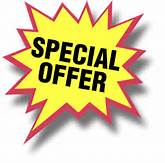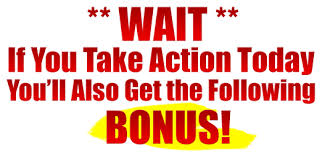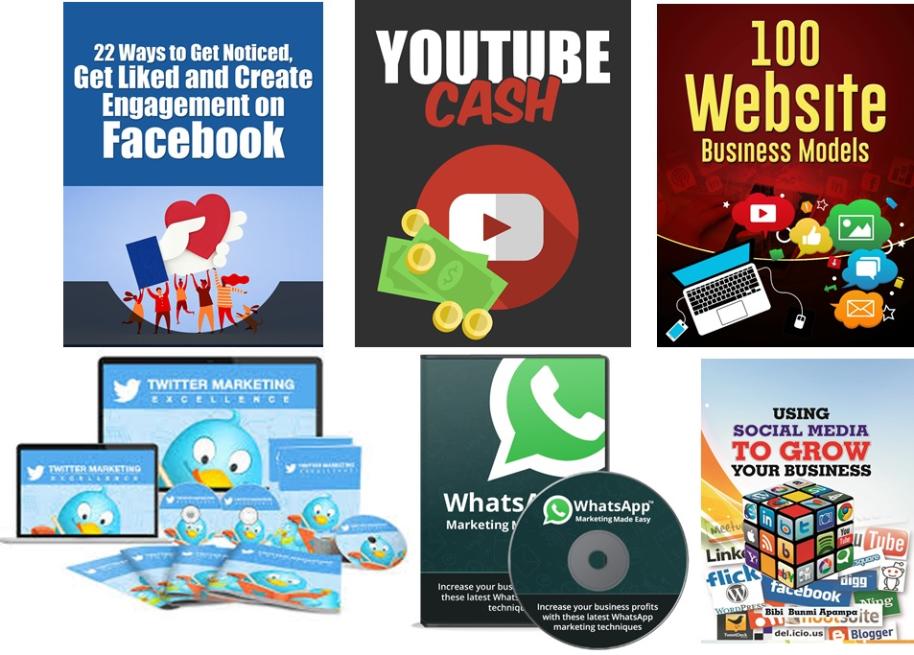 BONUS MULTI-MEDIA TRAINING




Ø Using Social Media to grow your business

Ø 100 Internet Business Models
Ø YouTube Cash

Ø Twitter Marketing Excellence

ØWhatsapp Marketing Made Easy

Ø 22 Ways to get Noticed, Get liked and Create Engagement on FaceBook


Just give it a go - and I'll let the quality of the training speak for itself Unless you don't care about growing your business and making money with social media networks...




So what are you waiting for? Click on the order button now and get instant access for only $30

Remember Your Dream Does not Exist, You Have To Create It

If you're one of those people that learn better by watching things being done, rather than just reading a text-based guide, you need to get this multimedia training package so you can start using the Social Media networks to grow your business while building multiple streams of income




Get the Social Media Income package today for only $30 CLICK HERE TO PAY IN NAIRA

To your success!




p.s. Remember your dream doesnot exist you have to create it

P.S. If you're still thinking about it and Your Business is not on Social Media yet, Then You are leaving a lot of money on the table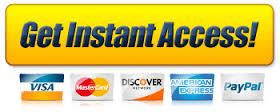 Earnings and Income Disclaimer
Any earnings or income statements, or earnings or income examples, are only estimates of what we think you could earn. There is no assurance you'll do as well. If you rely upon our figures, you must accept the risk of not doing as well. Where specific income figures are used, and attributed to an individual or business, those persons or businesses have earned that amount. There is no assurance you'll do as well. If you rely upon our figures; you must accept the risk of not doing as well.

Any and all claims or representations, as to income earnings on this web site, are not to be considered as average earnings. There can be no assurance that any prior successes, or past results, as to income earnings, can be used as an indication of your future success or results.

Monetary and income results are based on many factors. We have no way of knowing how well you will do, as we do not know you, your background, your work ethic, or your business skills or practices. Therefore we do not guarantee or imply that you will win any incentives or prizes that may be offered, get rich, that you will do as well, or make any money at all. There is no assurance you'll do as well. If you rely upon our figures; you must accept the risk of not doing as well.

Internet businesses and earnings derived there from, have unknown risks involved, and are not suitable for everyone. Making decisions based on any information presented in our products, services, or web site, should be done only with the knowledge that you could experience significant losses, or make no money at all.

All products and services by our company are for educational and informational purposes only. Use caution and seek the advice of qualified professionals. Check with your accountant, lawyer or professional advisor, before acting on this or any information.

Users of our products, services and web site are advised to do their own due diligence when it comes to making business decisions and all information, products, and services that have been provided should be independently verified by your own qualified professionals. Our information, products, and services on this web site should be carefully considered and evaluated, before reaching a business decision, on whether to rely on them. All disclosures and disclaimers made herein or on our site, apply equally to any offers, prizes, or incentives, that may be made by our company.

You agree that our company is not responsible for the success or failure of your business decisions relating to any information presented by our company, or our company products or services.
(C) www.BibiApampa.org - All Rights Reserved Worldwide.
Terms
Disclaimer
PrivacyPolicy